puppy inquiry form
Litter arrive 14 August 2019 from Taylorcruz GSDs.
2 Females 4 Males
Dam: Kazkiri Smoke and Mirrors CH. TD, ET, A Z BS
Sire: Conbhairean Freddie​
Puppies Due 18 August 2019
Pet Exchange Register Number: RB104110

Puppy Price $2500
Contact Stacey on 0415 165 687
Justin on 0413 702 337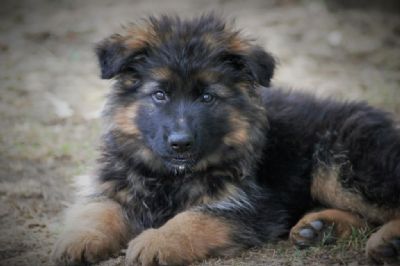 We really appreciate your trust & confidence in Kazkiri's breeding program.
Thank you for referring us to your family & friends. Please contact us to see when our next litter will be available!
Buying a puppy is a serious responsibility.
Are you willing to make a committment to provide LOVE, CARE & TRAINING for the life of this dog?
If the answer is NO...
Then you should reconsider your desire to purchase a Kazkiri GSD puppy!
The Puppy Inquiry Form is the first impression we have of a puppy's potential home/family – some detail should be given about :-
the home you are offering,

what housing will be available for puppy/older dog,

will the puppy be an inside or outside dog,

what training you are planning for your German Shepherd Dog - if training isn't one of your priorities I suggest you look elsewhere for your new family companion,

and any other information you think relevant.
We spend a great deal of time reviewing each Inquiry Form for the puppy shortlist, so the first impression needs to be one that counts.