2014 news archive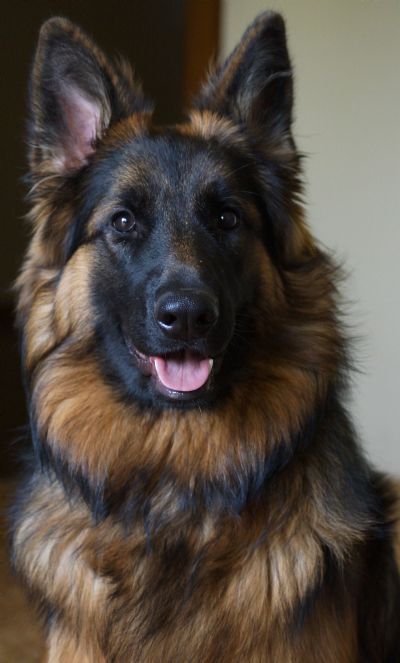 Kazkiri Portobella Belle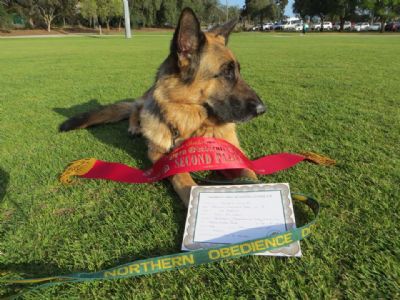 Kazkiri Janti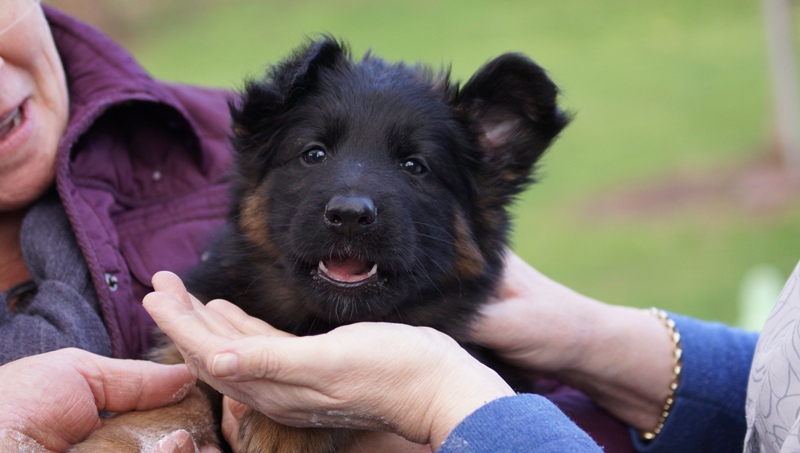 Kazkiri Borstal Boy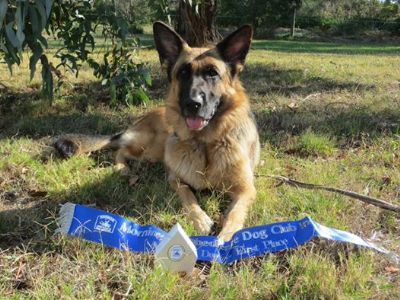 Kazkiri Janti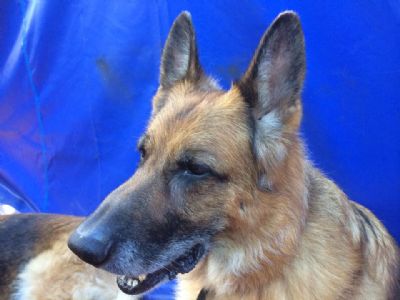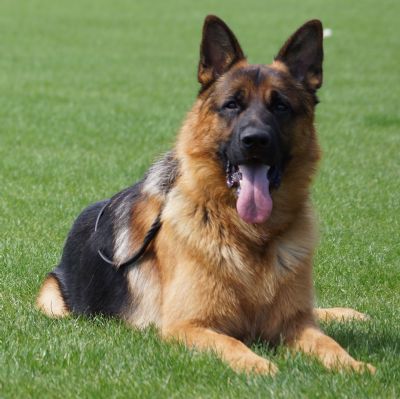 Kazkiri Vasur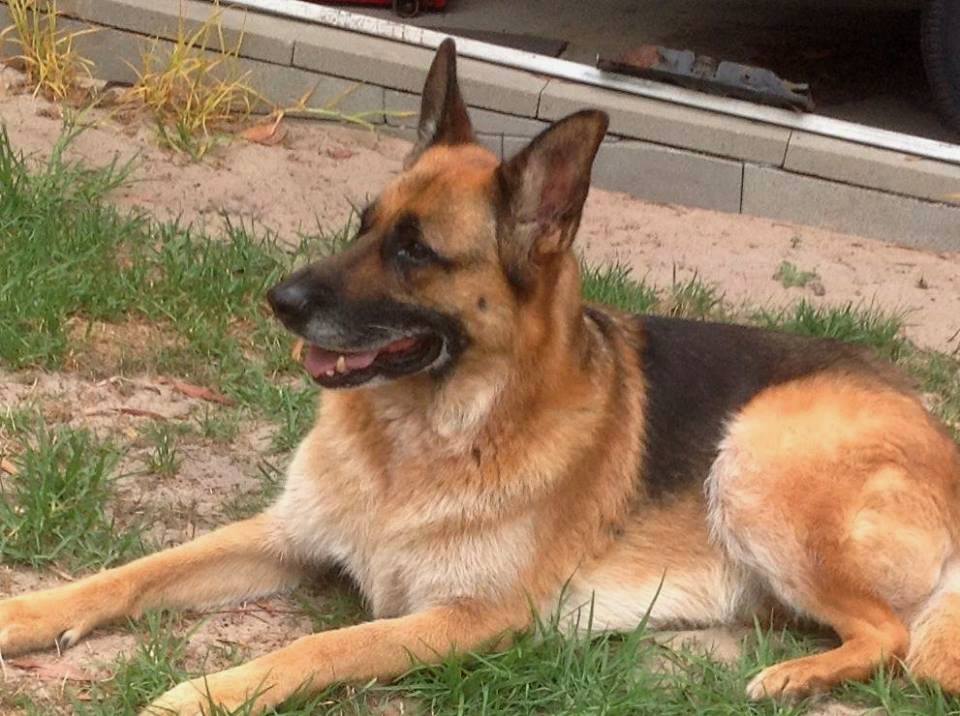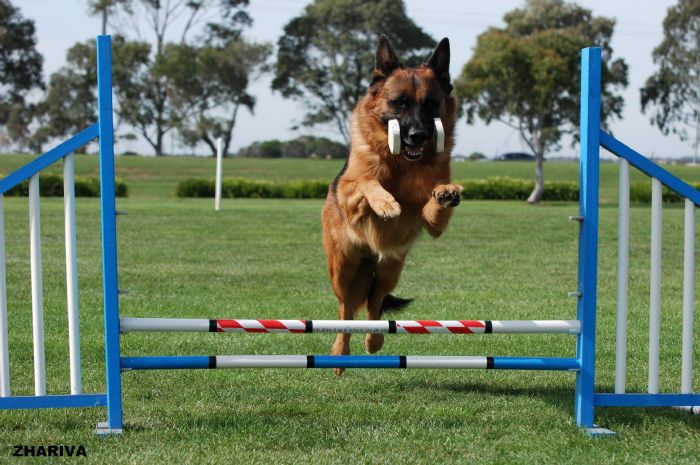 Kazkiri Ximon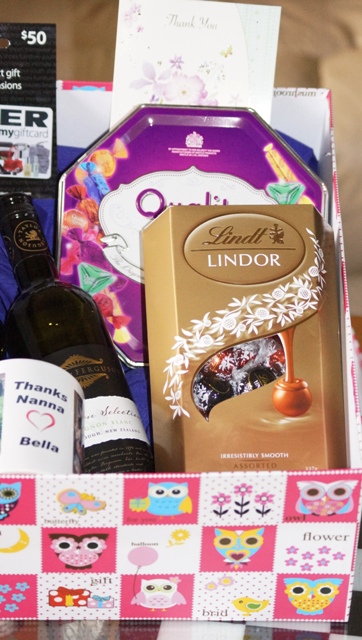 Appreciation Gift
30 November 2014. Another successful Puppy Hour held today for our prospective owners, Puppy Hours for new owners to be held on 7 Dec, 14 Dec, 21 Dec, 28 Dec. Puppies ready to go to their new homes on 3 January 2015.
2 November 2014. Congratulations Kazkiri Deep Purple A Z aka 'Zeke
Sire: Aus CH. Britstar New Age Guy
Dam: Jannire Black Betty
4th Intermediate Dog at the WDC Show in Sunbury today under Signor Luciano Mussolino
Well done the Jacobson family - Very Proud of you all.
2 November 2014. A link to DOGFOTOG has been added HERE . DOGFOTOG are Photographs of different Dog Breeds by my friend Nic Hamilton.
31 October 2014. Kazkiri Deep Purplle now has the A Z stamps to add to his name. Congratulations Jackie,Doug, Rebecca & the man of the moment "Zeke". Very proud of you all.
29 October 2014. The Kuma/Xeno Litter arrived onight - 4 Females 1 Male. Kuma & Babes doing well.
26 October 2014. A little late but as they say better late than neverCongratulations to Marylin Collins & Kazkiri Vasur, better known as "Odin"on receiving their CD Title (31May 2014) as well as their first pass in Rally O (12 October 2014). Iva Baloun with Kazkiri Janti aka "Rhoadi" received their 2nd Pass in CCD (12 October 2014). Erica Hogan & Kazkiri Ximon better known as "Zen" received their first pass in Rally O (12 October 2014). Well done girls & K9s - the Kazkiri Family are very proud of you all!
26 October 2014. A new page of Quite Interesting Article Links added to the Health & Diet Section
26 October 2014. I have added a page for the companions we have loved & lost this past year
26 September 2014. Kazkiri Kumani confirmed in whelp by ultrasound on the 26 September 2014 to Xeno vom Arjakjo Imp Gmy.
Litter due 31 October 2014.
14 September 2014. Congratulations Rhoadi & Iva on your first pass for CCD

10 August 2014. Congratulations Kazkiri Bohemian Rhapsody aka Indy, her owner Yvonne Yun & her handler Jess Kada on winning the Baby Puppy Bitch LSC Class at Newcastle under Judge Ms Jo Cathie (vom Cinderhof German Shepherd Dogs). This was Indys second show.
9 August, 2014. We congratulate Kazkiri Bohemian Rhapsody aka Indy her owner Yvonne Yun & her handler Jess Kada on winning the Baby Puppy Bitch LSC Class (Indy was the youngest in the Class) today at the Newcastle Show under Judge Ms Heather Macdonald (Conbhairean German Shepherds UK) Well Done Girls!
24 July 2014. We welcome Kazkiri Xiva's baby girl Kazkiri Xivas Ma Belle Amie.
25 June 2014. B Litter Registered Names approved by Dogs Victoria. Kazkiri Bohemian Rhapsody, Kazkiri Borstal Boy, Kazkiri Bubba Sparxxx, Kazkiri Born on the Bayou, Kazkiri Bark at the Moon & Kazkiri Black Metallic
16 June 2014. B Litter vaccinated & microchipped

15 June 2014. Our 4th & final Puppy Hour today. Puppies are due to go to their new homes on the 28 June 2014. The weather wasn't kind to us today though the rain did hold off for the visit. I don't know who enjoys the Puppy Hours more, the puppies or the owners. But now we are on count down to the days the puppies all leave for their new homes. It will be bittersweet for me as they have really been a joy and I am going to miss them dreadfully, but I know I have chosen the new owners wisely & that the puppies will be well loved & cared for.
8 June 2014. Our third Puppy Hour today. Puppies are now in the puppy house and played with the visitors throughout the hour or so. They will sleep well tonight. If Meredith, Doug & Kristin continue to bring me chocolates I may have to extend the puppy hours for a week or two..
6 June 2014. It was with a great deal of sadness that we learned that Kazkiri Dana Scully passed away at 1.30pm today. Dana was a much loved family member of the Fletcher family and will be sadly missed by all of us. RIP Dana.
1 June 2014. A super Puppy Hour today. Pups very confident around lots of people including a couple of kids & Peppa Pig going in the background. Thank you so much Kel & Tracey, Scott & Tracey, Doug & Meredith. We really appreciate you taking the time to visit, wonderful socialisation for the babes. Kim & Anthony are going to fly over for the Puppy Hour on the 15th. Look forward to seeing them then. Thank you everyone for making sure the pups have a t. shirt, toy & blanket from each of you. See you next week!
1 June, 2014. Congratulations Marylin & Odin - Kazkiri Vasur CD - Sire: Esko aus dem Haus Zygadto Dam: Jannire Black Betty - (Won his Title yesterday) and Erica & Kuma - *Kazkiri Kumani - Sire: Vegas vom Dongmiran Dam: Jannire Black Betty - who were placed 2nd in the CCD ring with a score of 96 points (missed 1st Place by 1 point) Kuma's first time in the Trial ring!
I don't know Odin's score but I do believe he won the ring.
The Kazkiri family are oh so proud of you all. Champagne corks are popping!
16 May 2014. Very proud of Kazkiri Deep Purple's 9th Place Junior Dog at the 42nd GSD National Canberra, ACT. Congratulations Jackie, Doug & Rebecca. Your hard work is starting to pay off. The Kazkiri family are very proud of you all.
Happy first birthday to the Little Diggers (P Litter) that are not so little any more!
Sire: Britstar New Age Guy
Dam: Jannire Black Betty
Paint It Black, Pour Some Sugar On Me, Deep Purple, Panama Red, Paper Gangsta, Portobello Belle, Paper Tiger, Pardon Me Boys, Prelude to a Kiss, Paper Doll

19 April 2014 - We are very proud of Kazkiri Vasur aka 'Odin' & his owner Marylin Collins who today won the Ring & was Best in Trial at the Obedience, Tracking & Endurance Committee with Friends of Obedience Trial, Judge Mr B Cotton. Score 198 points out of 200 points
Scores:
Heeling 38/40
Stand for Exam 30/30
Recall: 40/40
Change of Position: 30/30
Sit Stay: 30/30
Drop Stay: 30/30
Congratulations Marylin & Odin.
8 April 2014 - V Litter celebrates their 2nd Birthday today. Happy Birthday Vasur, Vykin, Voltron, Villia, Volare, Veletta, Viljia, Vampi, Veidt.

29 March 2014 - Iva Baloun & Kazkiri Janti aka CCD Result Mornington Obedience Dog Club
28 March 2014 - Suri confirmed (by ultrasound) in whelp to Siobahn Apollo.

26 March 2014 - Kazkiri Niko, Marat & Jelana's 10th Birthday.
24 March 2014 - We have updated About Us to now include our dogs, hip & elbow results & pawprints from the past which includes not only our retiree GSDs but also those that have left us for the Bridge.
24 March 2014 - Kazkiri Xiva has been DNA tested. Results: DNA tested clear for DM (Degenerative Myelopathy)
DNA tested for Long Stock Coat gene - Carrier
9 March 2014 Bloat, Torsion & GDV Part 1 & Part 2 Links added
1 March 2014 - Today, at the Doberman Club of Victoria's Obedience Trial which was Restricted to German Breeds, and at their first attempt in the Novice Trial ring , Kazkiri Vasur aka Odin & his wonderful owner/handler Marylin Collins, not only won the Novice ring but also won best in Trial with a score of 197. Congratulations to Odin & Marylin. We are very proud of both of you.
24 February 2014 - You have probably noticed we have included a Calendar of updates/events on the Home Page. Some of the Kazkiri dog/puppy owners wish to enter shows, trials or attend seminars & workshops, so I have asked them to advise me which of these events they are most interested in entering or attending to enable me to put a reminder of these events & entry closing dates on the website calendar. Also the calendar will make it possible for me to add our own Kazkiri events i.e Litters, Results, etc.
14 February 2013 - Happy 3rd Birthday to the T Litter
K. Tigressa, K. El Tigre, K. Tijger, K.Tiikeri & K. Tigerlily RIP
9 February 2014 - Happy 10th Birthday to the 'Hood" Litter
K. Pacino, K. Deniro, K. Brando, K. Bogart, K. Marlene, K. Pia Angeli, K. Greta, K. Sophia & K. Ava.
4 February, 2014 - We have added added the Planned Litters for 2014 page where all news regarding proposed matings & Litter updates will be posted.
3 February 2014 - Happy 13th Birthday to Kazkiri Divine Miss M and her siblings.
K. Black Sabbath, K. Cold Chisel, K. Hawkwind, K. Debbie Harry, K. Annie Lennox & K. Stevie Nicks.
1 February 2014 - Happy 8th Birthday to the Z Litter from Vroni & Bobby
K. Zengra, , K. Zambezii, K. Zondeki, K. Zabriski, K. Zingaro, K. Zhane, K. Zanzibar & K. Zahira.
27 January 2014 - Happy 2nd Birthday to the Q Litter
K. Quazar, K.Quiana, K Quirina, K. Quanda, K. Quantico, K. Q'Anila, K Qryn, K Quiptonyte & special hugs to the Cleare family who lost their very beautiful K. Just Q RIP.
27 January 2013 - B Litter's 7th Birthday. Q Litter's 1st Birthday
K. Back in Black, K. Bakkus, K. Bolero (RIP), K. Bam Bam, K. Beam Me Up, K. Bacio, K. Bossa Nova, K. Boags, K.Beez Neez.

26 January 2014Kazkiri Vasur - Odin wishing everyone Happy Australia Day.

24 January 2014 - Max, Rhoadi & Friends Photos updated.
6 January 2014 - Kazkiri Website 'makeover' completed. Nice way to start the New Year
2 January 2014 - The very beautiful Bella is on her way home after a brief sojourn at Kazkiri. It was a pleasure having her stay with us. Thank you Andrea & Mark for the lovely gift of appreciation. We are going to miss your girl, but Numa isn't as things can now get back to normal.